Front Royal
We do roofs in Front Royal.
Roofsimple provides high quality, customer focused roof replacement services with a dedicated customer service person onsite during the project.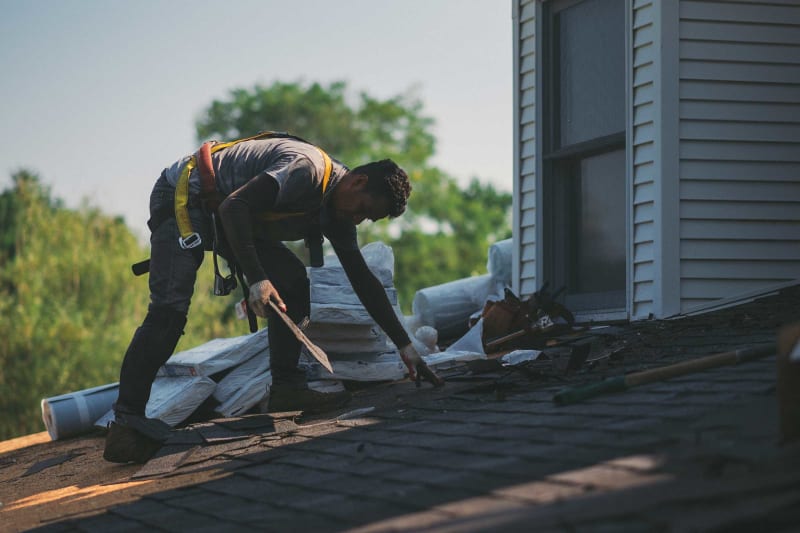 Optional long form content
Asphalt 3-tab shingles are the most popular type of roof on the market, with reason. They're the most affordable roofing material. They're durable. And they come in a wide variety of looks and colors.
They're made of fiberglass layered between asphalt and ceramic-covered granules. What results is a lightweight, waterproof, fire-resistant, and wind-resistant covering for your home.
While asphalt shingles aren't necessarily an eco-friendly option, manufacturers are redesigning shingles to be as eco-friendly as possible.
Most Suitable: All climates, especially the Northwest and Northeast
Cost: $3.25 - $5.50 per SQ FT
Pros:
Least expensive roofing material
Lifespan of 20 to 25 years
Wind-resistant and waterproof
Class A UL fire rating
Some are Energy Star certified
Cons:
Fewer aesthetic options
Wind uplift and blow-off can occur with older or poorly installed roofs
Not an eco-friendly type of shingle
Storm alerts in Front Royal
There are currently no active storms in this area.
Happy Front Royal customers.
Kind words feel great. It's our job to earn them everyday.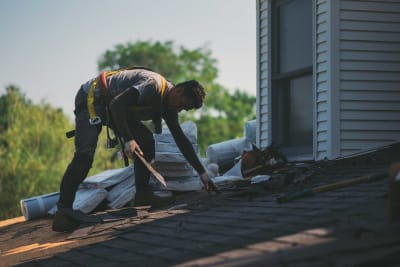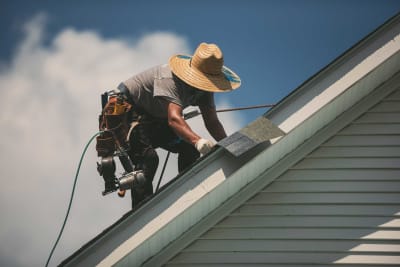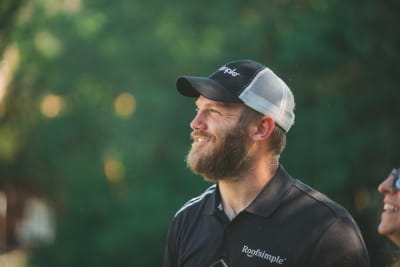 Read what 145 happy customers have to say about Roofsimple.
Frequently asked quetions for customers in Front Royal.
How much does it typically cost to install a new roof in Front Royal, VA?

In Front Royal, the typical cost to install a new roof is around $125 per square foot, with a range of $100 – $150. This is, however, a somewhat misleading metric, since most Winchester custom home builders don't charge by the square foot. Rather, expect a Winchester custom home project to cost anywhere from $125,000 to $400,000, depending on what kind of custom home you're looking for! See our blog post on "How Much Does a Custom Home Cost?"
How much does it typically cost to install a new roof in Front Royal, VA?

In Front Royal, the typical cost to install a new roof is around $125 per square foot, with a range of $100 – $150. This is, however, a somewhat misleading metric, since most Winchester custom home builders don't charge by the square foot. Rather, expect a Winchester custom home project to cost anywhere from $125,000 to $400,000, depending on what kind of custom home you're looking for! See our blog post on "How Much Does a Custom Home Cost?"
How much does it typically cost to install a new roof in Front Royal, VA?

In Front Royal, the typical cost to install a new roof is around $125 per square foot, with a range of $100 – $150. This is, however, a somewhat misleading metric, since most Winchester custom home builders don't charge by the square foot. Rather, expect a Winchester custom home project to cost anywhere from $125,000 to $400,000, depending on what kind of custom home you're looking for! See our blog post on "How Much Does a Custom Home Cost?"