Best Roofing System
Best Roofing System
Our Best Roofing System that uses only the highest quality line of roofing materials available to ensure all the parts of your roof work together.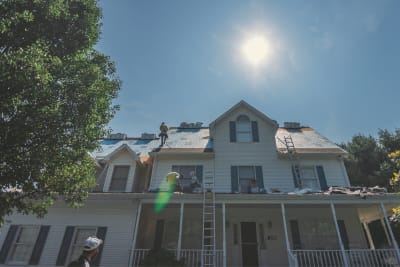 Our Best Roofing System uses only the highest quality line of roofing materials available from GAF to ensure all the parts of your roof work together.
GAF is one of the industry's top-tier asphalt shingle manufacturers — and the leading roofing manufacturer in North America today. Established in 1886, GAF roofs cover one out of every four homes in the U.S.
But it's not just their superior shingles that make this system work, GAF offers a full range of roofing products for every part of your roof.
Our Best Roofing System offers the best GAF has to offer PLUS the Roofsimple quality care and value. And because GAF also offers some of the best warranties in the industry, our Best Roofing System comes with our Best Warranty too.
Best Roofing System Materials List
Our Best Roofing System Includes:
GAF Premium Designer Shingles
GAF Premium Designer Shingles combine artisan-crafted shapes with layered, dimensional designs. This gives your roof the upgraded look of traditional slate or wood shakes at a fraction of the cost. Unique colors and designs mean you have plenty of options for finding the look that compliments your home.
Here are just a few of the GAF Premium styles and color options available with our "Best Roofing System":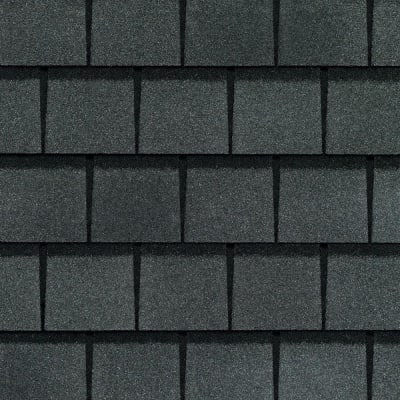 Slateline Designer Shingles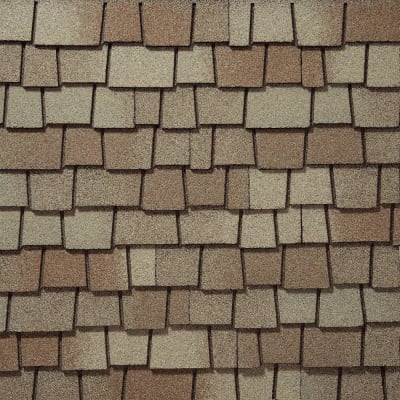 Glenwood Designer Shingles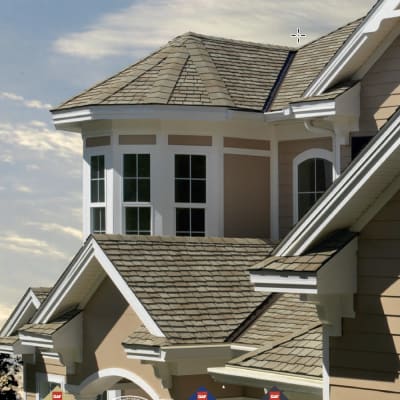 Glenwood (roof view)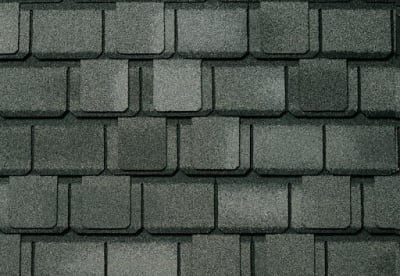 Camelot Designer Shingles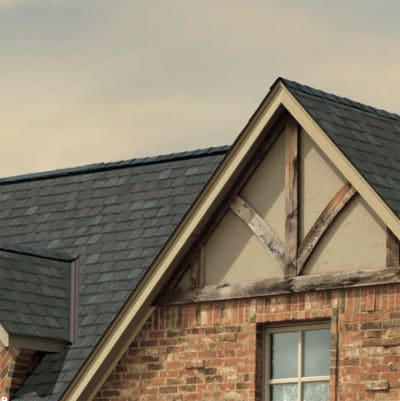 Camelot (roof view)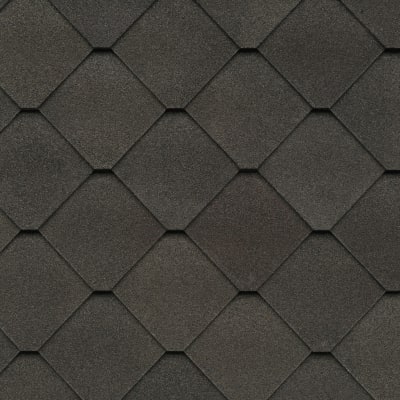 Sienna Heirloom Shingles
More Attractive and More Durable
These premium options are not just better looking. They're better built as well. Test models similar to those used in America's space program, combined with some of the hardest minerals found on Earth, help GAF Advanced Protection® Shingles perform and protect like nothing else.
No one makes a better asphalt shingle for toughness, flexibility, and heroic resistance to wind, weather, and fire. Plus, their advanced design requires fewer natural resources to manufacture and transport.
StainGuard® protection also means the color of your roof will be protected from blue-green algae.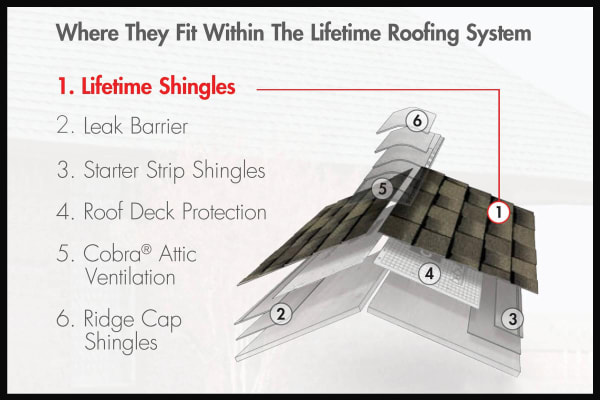 GAF WeatherWatch® Leak Barrier
GAF's WeatherWatch® Mineral-Surfaced Leak Barrier is a fully-adhered roof underlayment with an adhesive back, used to prevent damage caused by ice dams and wind-driven rain.
The eaves, rakes, valleys, and chimneys are the most leak-prone areas of a roof. GAF's WeatherWatch® Mineral-Surfaced Leak Barrier is a self-sealing material, making it an exceptional leak guard.
In addition to protecting against costly damage to the roof itself, The WeatherWatch® barrier may prevent expensive damage to the interior of your home, like wall and ceiling stains, which often result from leaks.
GAF Pro-Start® Starter Shingles
Starter shingles (also known as starter strips) are an extra course of asphalt shingles used at the eaves and rake edges of your roof for additional waterproofing. One of the main ways starter strips help protect your roof is by reducing shingle blow-off with the help of an adhesive strip.
Many roofing contractors try to use a cut-up 3-tab strip shingle as the "starter" course on your roof. But these cut-up shingles may not have the adhesive strip to help reduce the risk of shingle blow-off.
Pro-Start® Eave/Rake Starter Strips are made with a high-quality, factor-applied adhesive that's properly positioned to help prevent shingle blow-off. This means more protection for your home.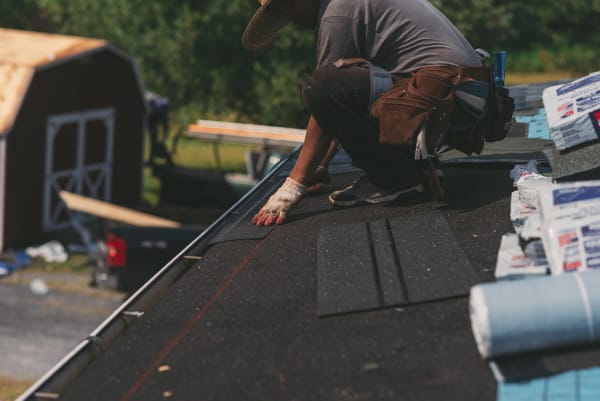 GAF Deck Armor® Premium
Moisture barriers are designed to prevent water from getting to the wooden deck. As a roofing underlayment, the moisture barrier is installed over the deck of the roof and under all the other layers of the roof.
Conventional organic felts can absorb moisture, causing buckling and wrinkling that can affect the look of your roof. Our Best Roofing System uses Deck-Armor™ Premium Breathable Roof Deck Protection. This synthetic moisture barrier provides greater strength and breathability than conventional felt barriers. And it helps protect your home against wind-driven rain and trapped moisture.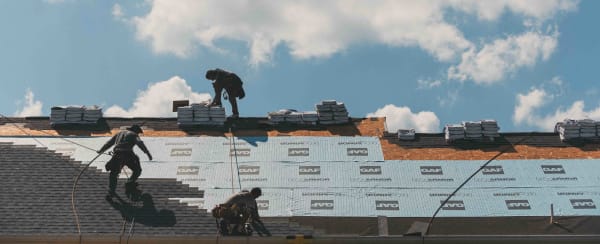 GAF Cobra® SnowCountry Ridge Vent
Good ventilation keeps any heat that's transferred to the attic from building up. If the temperature outside is in the 90s, attic temperatures can get as high as 160 degrees. And that heat has to go somewhere.
Without proper ventilation, attic heat will transfer to the inside of your home. And if temperatures get too extreme, it won't just raise your electric bill — it can actually damage your roof.
GAF's Cobra® SnowCountry Ridge Vent allows heat and moisture to escape and helps resist snow infiltration in harsh winter weather. It provides 18 sq. inches per linear foot of net free ventilating area.
GAF Premium Ridge Cap Shingles
Ridge cap shingles add the crowning touch to your roof. But as with starter shingles, many roofing contractors simply cut 3-tab strips to use for ridges and hips.
GAF premium Ridge Cap Shingles are a premium, double-layer ridge cap shingle with large 8" (203 mm) exposure that helps provide a more dimensional look to your finished roof.
Premium Ridge Cap Shingles offer greater protection at high-stress areas of your roof, like the hips and ridges. And its 12" (305 mm) wide design works with most ridge vents.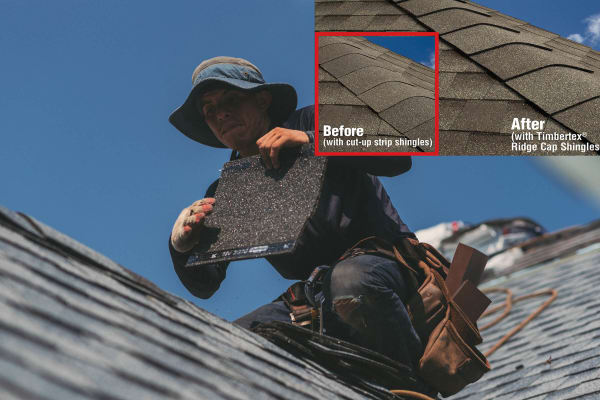 F5 Aluminum Drip Edge
The drip edge is often seen as less important than other components of a roof. But the truth is, it's key to extending your roof's life.
The natural surface tension of water causes it to cling to the shingles at the edge of the roof and run back up under the shingles — or on to the facia board. The drip edge forces water to cling to the flashing instead, then directs the water down and away from the edge of the roof.
Drip edges also protect the roof from wind and wind-driven rain.
An F5 aluminium drip edge refers to the style and size of the flashing. Many roofers use type C flashing which may not extend as far up the roof under the shingles or as far down the face of the facia board. The style of the flashing also makes a difference. Type F5 has a longer leading edge which means the drip edge itself is further away from the facia board. This creates a more effective drip edge and protects the roof and facia board more completely.
Why Aluminum?
Many roofers still use galvanized drip edges because they're less expensive, but aluminum is far less prone to corrosion and creates a smoother finish as well.
Our Best Roofing System includes all-aluminum drip edges, adding to the longevity and the beauty of your roof.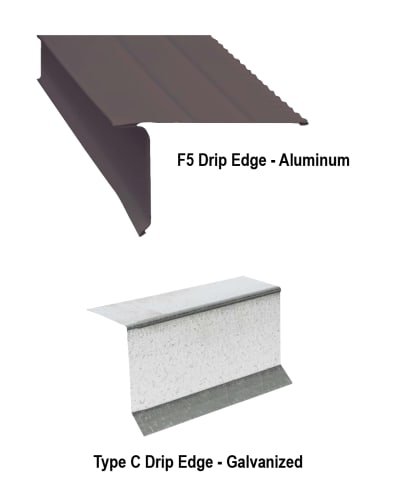 LifetimeTool® Ultimate Pipe Collars
Water penetration is one of the most destructive forces a roof has to defend against. Several areas of a roof are prone to leaks, and vent pipes are among them.
Stack pipes, or "vent stacks," are the pipes leading from the waste pipes to the outside of the building, often going through the roof. These pipes allow the sewer gases to escape to the outside. But they also present a leak hazard.
Since the pipes penetrate the surface of the roof, extra protection is needed to ensure water won't enter the home through the hole created for the pipe.
Pipe collars, or pipe sleeves, are a type of flashing created especially for vent pipes.
Lifetime Brand's Ultimate Pipe Collars are made from marine grade steel. And, unlike all others pipe collars, the Ultimate has a generous perimeter flashing. This allows for a complete water tight installation — 4″ of flashing on each side, 6″ at the top, and 3″ on the bottom.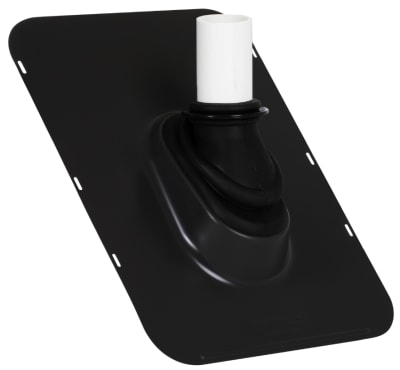 "Best" Warranty
Because GAF also offers some of the best warranties in the industry, our Best Roofing System comes with our Best Warranty.
Lifetime Workmanship Warranty

Lifetime Total Materials Warranty

50 Year, Non-Prorated Warranty

Fully Transferable Warranty (Transferable one time within 20 years)