Roofing Shingle Warranties
Roofing Shingle Warranties
Here are some general notes about roofing warranties to help you understand the terms and conditions specific to different manufacturers.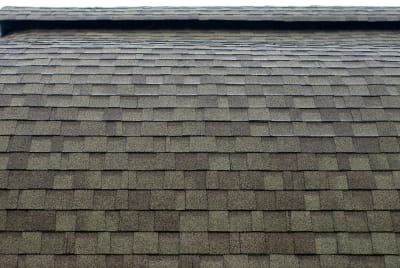 General Notes about Roofing Shingle Warranties
Roofing product manufacturers typically offer warranties that are distinct from those provided directly by roofing installers.
Level of Coverage
Manufacturer warranties typically provide a basic, default warranty. However, they sometimes offer higher level warranties. Higher level warranties usually have more stringent installation requirements, and often increase the price of the job.
Prorated Coverage
Regardless of the level of warranty coverage, manufacturer warranties usually included a relatively short period of non-prorated coverage. The non-prorated coverage period is followed by prorated coverage for the rest of the warranty term.
Other benefits may be available during the non-proration period, but not during the proration period that follows.
Transferability
Most warranties can be transferred once during the initial non-proration period if the original owner sells the house. Different manufacturers have different requirements to allow such transfers.
Manufacturer Defects
It's typical for warranties to be voided or limited for improper installation. This includes installation on inadequately vented roof decks. Inadequate ventilation or installer error are said to be very common reasons for warranty claims to be rejected.
Manufacturer warranty coverage is usually limited to manufacturer defects in the shingles. And each manufacturer may differ in the kinds of defects they cover. For example, sometimes the warranties will also cover tear-off (the removal of the defective shingles) and/or disposal.
Algae Protection
Most manufacturers offer some level of algae protection coverage — at least for some of their shingles. This coverage is for very specific kinds of blue-green algae and is not a blanket coverage for anything that causes discoloration to the shingles.
"Lifetime Warranty"
The term, "lifetime warranty," refers to how long the original owner owns the house. Different manufacturers have slightly different rules as to the transferability of "lifetime" warranties, but typically they can only be transferred once and only within a limited timeframe.
They usually apply only to single-family residential structures and often are changed to 40 or 50 years for other kinds of structures.
Notes on Atlas' Warranties
Two levels of warranties
Atlas offers two warranties.
The "basic warranty"
The "Signature Select ® Limited Warranty."
Some unusual features of Atlas warranties include:
A $100 fee for warranty transfers.
Two types of algae coverage;

one for its algae-resistant shingles
another for shingles that feature Scotchgard Protector

Registration within 60 days in order to be valid

Atlas' "Signature Select ® Limited Warranty" requires registration within 60 days in order to be valid.
In itself this isn't unusual, but what is unusual is that registration seems to be the responsibility of the homeowner, not the installer.

No additional cost for Atlas' "Signature Select ® Limited Warranty"

It does not cost extra, nor does it require Atlas-approved installers.
However, it does have strict requirements of what kind of products can be used in the installation - specific Atlas products are required.

Atlas' basic warranty can, in some cases, cover tear-off and disposal.
Notes on Certainteed's Warranties
Four Levels of Warranties
In addition to their basic warranty, Certainteed offers 3 levels of extended warranties. Each is available for an additional charge and are only available from installers who have been approved by Certainteed.
Some unusual features of Certainteed warranties include:
More comprehensive coverage of defects.

Certainteed likes to tout the fact that its warranties cover any manufacturing defect in their shingles,
Most manufacturer warranties include language limiting coverage to defects that "cause leaks" or "materially affect the performance of the shingles."

Short non-proration period with the basic warranty.

The non-proration period on Certainteed's CT™20 shingle is 3 years,
This is the shortest non-prorated period any manufacturer offers for any shingle.

Certainteed's basic warranty can cover tear-off and disposal for some shingles.
Coverage for workmanship defects is only included with their highest warranty level.
Notes on GAF's Warranties
Five warranties
GAF offers five levels of warranty coverage.
The "basic warranty"
A "system" warranty" (like Atlas')
3 levels of "extended warranties" (like Certainteed's)
Some unusual features of GAF warranties include:
GAF's warranties can be transferred at any time during the warranty period, not just during the "non-proration" period.
GAF's roofing system warranty does not require registration, but it does require proof of purchase to be retained. Its non-proration period is 10 years for any shingle.
Both the highest and second-highest warranty levels have some degree of workmanship coverage.
GAF has the most warranty options of any manufacturer, with its 5 options.
Notes on IKO's Warranty
One Warranty
IKO only offers one, fairly unremarkable, warranty. Furthermore, for the warranty to be applicable, IKO requires the use of matching hip and ridge shingles approved by IKO.
Notes on Malarkey's Warranties
Malarkey offers 3 warranties
Basic
Pro
Premium
Some unusual features of Malarkey warranties include:
Two types of algae coverage

one for its algae-resistant shingles
another for shingles that feature Scotchguard Protector

The premium warranty comes with a minimum of 40 years of non-prorated coverage.

This iis the highest minimum of any warranty of any roofing shingle manufacturer.

Limits to the material costs

Malarkey specifies limits to the material costs it is willing to pay for each shingle.
This limit varies from $60 to $200 per square.

15 year coverage for workmanship defects

Malarkey's top warranty covers workmanship defects for 15 years
This is significantly less than the comparable top warranties of other manufacturers.

"Your Choice" program

Malarkey offers a "your choice" program which means that if you prefer the terms of another manufacturer's basic warranty to those of Malarkey's basic warranty, Malarkey will honor those terms for like products.
This is a very unique and uncommon program.
Notes on Owens Corning's Warranties
Four Warranty Levels
Like Certainteed, Owens Corning offers a basic warranty and 3 levels of extended warranties.
Some unusual features of Corning warranties include:
50 year non-proration period

Under its extended warranties, Owens Corning offers a 50 year non-proration period on all but one of its shingles (the Supreme line).

Limited lifetime coverage

In all of its warranties, Owens Corning offers limited lifetime coverage for all of its shingles except one (the Supreme).

A $100 transfer fee

Unlike most other manufacturers, Owens Corning requires a $100 transfer fee to transfer its warranties.

Generous workmanship coverage

Owens Corning's top warranty has the most generous workmanship coverage of any manufacturer — 25 years non-prorated, then another 25 years prorated.
Notes on Tamko's Warranty
Tamko only offers one warranty.
Tamko's warranty can only be transferred within the first two or five years after installation, depending on the type of shingle.
Tamko's coverage is limited to manufacturing defects that directly caused leaks.