TPO Membrane Roof System
TPO Membrane Roof System
TPO (Thermoplastic Polyolefin) is a single-ply synthetic roofing membrane that offers excellent performance at an affordable price.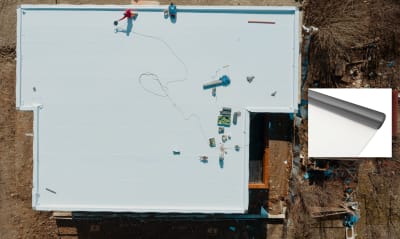 Flat roofs (or low slope roofs)
Flat roofs (or low slope roofs) are most common in commercial settings, but they can also appropriate for residential buildings. Depending on your area, architectural style, or type of building, flat roofs offer solutions where traditional gable or hipped roofs won't work.
Flat roofs aren't really flat. They do have a slope to ensure drainage, though sometimes it's so slight it's hard to notice. In fact, even with the slight slope, many flat roofs still deal with standing water.
That's why it's important to have your flat roof done right. Sub-par materials or installation can cut down your roof's lifespan significantly. And you'll likely be dealing with leaks and repairs for years to come.
Roofsimple's TPO Roofing System uses GAF's EverGuard® TPO Membranes to provide the best TPO options for your low-slope roof.
Plus, at Roofsimple, we customize each installation so you can be sure you're getting the best solution for your needs.
What is TPO?
TPO (Thermoplastic Polyolefin) is a single-ply roofing membrane made of synthetics and reinforcing scrim. It offers excellent performance and yet is one of the more cost-effective solutions available.
TPO systems have grown in popularity from a small share of the single-ply roofing market to the #1 choice in single ply roofing solutions. TPO is used on over 1 billion square feet of roofs every year.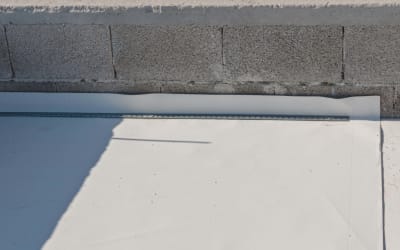 Proven Performance
TPO's UV and fungal resistance mean longer life spans. Plus, TPO is more flexible than other low slope roofing materials.
Couple that added flexibility with the UV resistance and TPO won't crack or shrink like other membrane roofs.
More than 3.4 billion square feet of GAF EverGuard® TPO has been installed to date. And TPO now makes up more than 50% of low-slope roofs in the US making it the growing choice of building owners in the US.
In fact, now that some TPO roofs have been protecting roofs in the United States for 20 years, GAF has been conducting studies of field-aged TPO roof membranes to measure just how well they're standing in real world installations.
Click here to learn more about how GAF's TPO membranes outperformed expectations.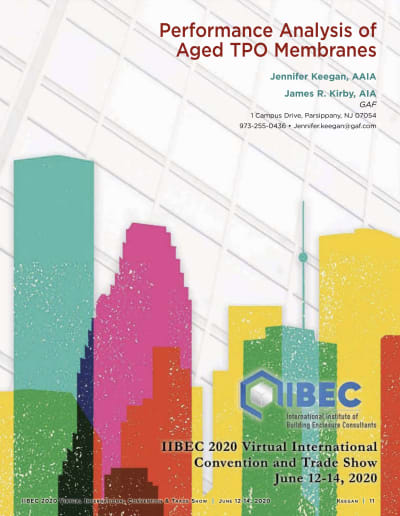 Better Seam Strength
A big advantage to TPO membranes is that they are available in 10, 12, or 20 foot wide sheets. That means fewer seams and faster installation.
And since those seams are heat-welded, they provide superior strength compared to other roofing materials. By welding the seams, TPO sheets actually form one membrane across the entire roof.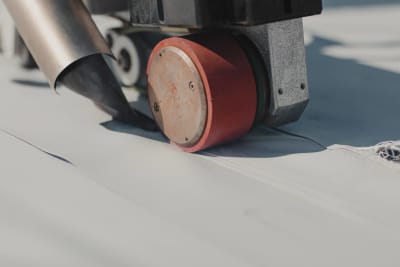 Energy Efficiency
TPO's reflective surface means lower heating and cooling bills.
In fact, TPO roofs have one of the highest Solar Reflectance Indexes available. White membranes can score as high as 110.
TPO may be appear to be more expensive than other roof membranes, but an Energy Star-rated TPO roof can help you recover some of those upfront costs with lower energy costs over the life of your roof.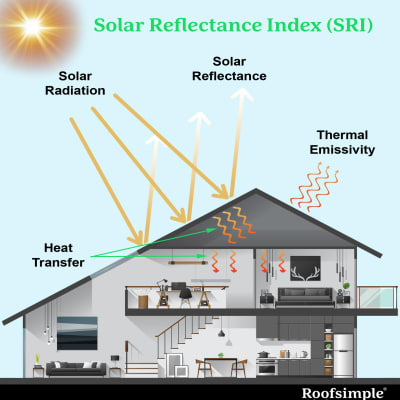 Environmentally Friendly
TPO roof systems are fully recyclable and UV-resistant. There are no plasticizers included in the formulation process. And when combined with low VOC adhesives during application, TPO is easy on the environment.
Easy Installation
TPO is extremely versatile and flexible. That means it can be installed in a variety of ways including mechanically attached and fully-adhered.
GAF offers many different adhesives, including low-VOC options. Fleece-back TPO can even be installed in temperatures as low as 25°F using LRF M Low-Temperature Adhesive.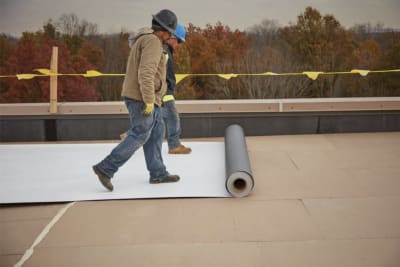 TPO Fully-Adhered Installation
After tearing off the old roof, ISO insulation is mechanically fastened to the roof structure and tapered to ensure proper drainage.
The TPO single-ply membrane is then fully adhered directly on top of ISO.
Roofsimple installs TPO using a fully adhered system rather than mechanically attaching the membrane to the roof. This provides a longer warranty, high uplift resistance, common installation, and a smoother look.
Puncture Resistance
One of the dangers with flat roofs is punctures.
TPO membranes consist of two polymer layers of TPO –– the cap and the core –– which are laminated together with a polyester scrim in between for added reinforcement.
With these three layers, TPO offers greater puncture resistance than reinforced EPDM of the same thickness.
TPO membranes are available in thicknesses ranging from 45 mil to 80 mil to offer the right amount of protection for your roof.
Easy to Repair
Since TPO is thermoplastic, and you can heat-weld seams, it's easily repaired – even in cold weather. You can heat-weld a replacement piece directly to it.
Other roofing membranes can't be welded. So if the temperature is too cold to use primer and adhesives, your only solution is to patch it and wait for warmer weather.
With TPO you can easily weld new material to old material. In fact, the Performance Analysis GAF conducted found that adhesion of repaired membranes exceeded standards by 15%.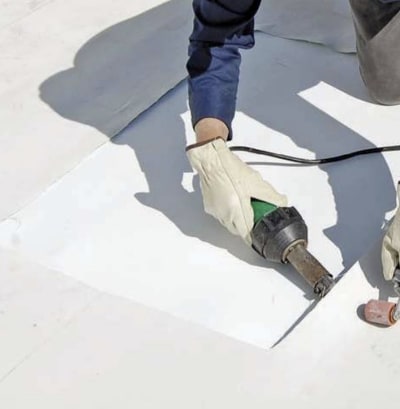 Our TPO Roofing System Warranty
Up to 35 Years for Select Systems