6 Shingles Brands to Consider for 2023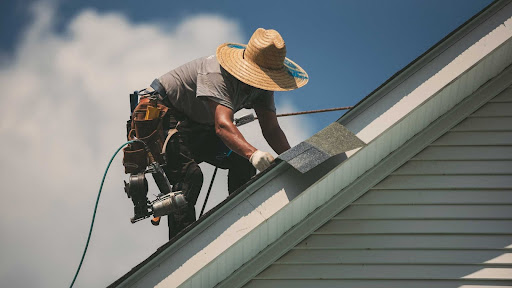 Your roof shingles are a critical—perhaps the most critical—part of your home's protection from the elements. Therefore, it pays to choose a brand wisely. Whether you look for durability, affordability, or aesthetic appeal, numerous shingle brands on the market—CertainTeed, GAF, Owens Corning, and more—have the options to meet your needs. Moreover, a residential roof repair expert can help you navigate these choices and install your selection.
Bentonville, VA, homeowners can turn to Roofsimple for all their roofing repair and installation needs. Our team helps folks determine the best times to fix or replace their roofing through careful inspection and consideration. We also help homeowners navigate the insurance claims process, as it tends to overwhelm non-specialists. For more information on our services or to schedule a free roof assessment, call (540) 692-3808 or visit our website today!
Below, we describe 6 top-rated shingle brands for your roofing project and the options they afford you:
1. CertainTeed
CertainTeed has established a reliable name for roofing materials over its 100+ years of operation. Its range of designer shingles is stylish and resistant to high winds, fire, and algae growth. Although many people opt for CertainTeed Landmark shingles—which replicate cedar shakes—the company offers a variety of roofing material options to match any home's design.
CertainTeed customers receive a lifetime limited warranty on products, so they know their home will remain protected no matter what Mother Nature throws at them. Don't hesitate to have work performed on your roofing, as the benefits of residential roof repair far outweigh the costs.
2. GAF
GAF has manufactured roofing materials for over 130 years and sells more shingles annually than any other company. Its Timberline HD Ultra Shingles are known for durability, beauty, and performance without severe bulk. GAF also offers a lifetime limited warranty on its products, so you can be sure that your roof will stand the test of time.
GAF's Roof Deck Protection and Starter Strip Shingles are their 2 other most popular products. The former protect against water damage, while the latter shields the edges of each shingle. Both roofing products add to the overall value of homes.
3. Owens Corning
Owens Corning is a global leader in roofing materials. Its most popular product line is the TruDefinition Duration Architectural Shingles, designed for maximum wind resistance and available in numerous colors to match any exterior style. Owens Corning also offers SureNail Technology with these architectural shingles, which allow easy installation with fewer nail holes and less risk of blow-offs. Finally, the company boasts perhaps the most generous warranty program in the industry: 50-year non-prorated coverage, so long as it made all your roof's components and certified your roofing contractor.
4. Atlas
Atlas has a well-known name in residential and commercial roofing products. Its Pinnacle Pristine Shingles are designed for high performance and come with a Lifetime Limited Warranty. Available in six different colors, the company allows you to choose one that best suits your home's design and protects against inclement weather. These shingles can resist black streaks from algae, so they look new no matter the conditions. Whether you need a beautiful design or protection from 150 mph winds, Atlas has a product that can deliver.
5. IKO
IKO produces durable asphalt shingles and accessories that withstand high winds and temperatures. It offers both residential and architectural shingles. Its Cambridge shingles line has one of the heaviest mats on the market, along with an extra layer of protection and a limited lifetime warranty. Choose from among IKO's wide range of colors and sizes.
6. Malarkey Roofing Products
Malarkey Roofing Products is known for its sustainability and eco-friendly materials. It uses NEX® Polymer Modified (Rubberized) Asphalt to create its shingles, composed of recycled rubber and plastics. It delivers excellent durability and qualifies as one of the most eco-friendly roofing materials on the market. Since 1956, Malarkey has focused its efforts on sustainability and high-quality products.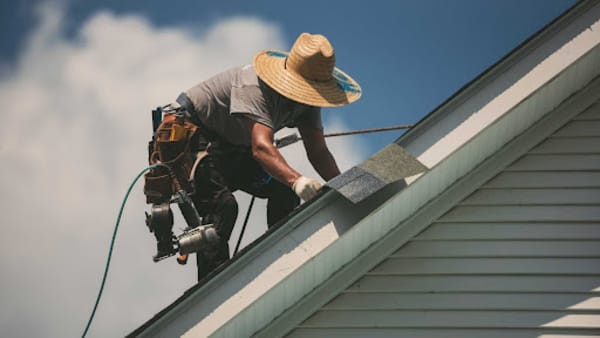 Residential Roof Repair Services Available in Bentonville, VA
No matter which roofing shingles brand you choose, research and speak with residential roof repair professionals to find something that suits your needs. Roofsimple can help Bentonville, VA, residents to determine the materials and services that would suit their homes best at rates that match their budgets. Check our website for more information on our roofing services and options, or call (540) 692-3808 to speak with us about a roofing inspection.