8 Signs of an Unqualified Roofing Contractor
Roofsimple provides high quality, customer focused roof replacement services with a dedicated customer service person onsite during the project.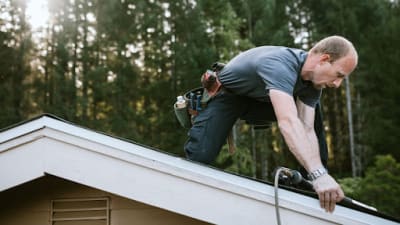 Weather can be a homeowner's biggest enemy. It's the primary cause of wear and tear on your roof.
As in every industry, affordable roofing contractors come in gradations of quality: good, bad, and scams. The third kind is relatively easy to spot, as they usually have no licensure, references, or project estimates. Yet distinguishing between the first two entails greater discernment and contact with individual providers. You must research online reviews, pricing, experience, and more to get a clear understanding of your candidate services. Still, doing so can lead you to high-quality roofers like Roofsimple.
Serving homeowners in Fort Valley, VA, Roofsimple combines the resources of big-name brands with the honesty and personality of Mom and Pop shops. Our team offers roofing replacement and repair services as well as guidance for the insurance claims process. Visit our website and check out client testimonials for an insight into our project process and options or call our office at (540) 692-3808 to learn about our options.
Below, we describe the signs that a contractor and its workers aren't suitable for the job:
1. Lack of Experience & References
Roofing contractors that lack experience often give themselves away when they cannot provide a portfolio of past work or confirmable references from previous clients. That said, a contractor with neither sufficient experience nor references from past customers may deliver shoddy results at your expense.
Luckily, Roofsimple's team has extensive experience installing and repairing all types of roofing systems. We are happy to explain how these differ to those interested in protecting their home from above.
2. Numerous Bad Reviews
The universality of the Internet allows anyone to write reviews of service providers online. While you should take those reviews with a grain of salt, consider a significant number of comments that speak poorly of the company's work as a red flag. While the reviewers may not be roofing experts, many will recognize the signs of poor roofing installation or mediocre customer service.
3. The Company Lacks Proper Licensing & Insurance
Don't sign any roofer's contract or make a deposit until you verify their insurance policy and license number. Honest companies will be happy to do so—only less-honest ones will be reluctant. You can even research contractors' roofing credentials online.
4. Overcommitting to a Work Schedule
Even the best contractor teams have their limits, even well-respected ones. If your project quote has an unrealistic timeline, ask the provider about the possibility of delays. A rush job can result in sloppy work that doesn't meet industry standards, which can cause you headaches and property damage in the future.
5. Missing Deadlines and Scheduled Work Days
Numerous reasons could explain why roofing contractors fail to appear on some work days but show up on others. For instance, bad weather and supply shortages occur, but the project manager should notify you. To cease showing up without notice may indicate a bad roofing contractor. Alternatively, if the workers are on site but make no apparent progress, they may be unqualified to run your project. Again, confirming references is pivotal to avoiding such situations.
6. Having Unreasonably Low Rates
Some smaller companies skip marketing and take steps to reduce overhead costs, which allows them to charge lower rates. However, a contractor that quotes you a suspiciously low rate might be up to no good. They may not have insurance, proper licensure, or quality materials.
Seek multiple quotes for your roofing project to establish how much the job realistically costs. You can also inquire online or talk to the company's prior clients to achieve the same end.
7. The Project Estimate Keeps Rising
Significant projects—including a commercial structure, multi-family housing, or new construction—could take months to complete, during which supply prices may increase. However, the contract should have a contingency to cover those needs. Either way, contractors should inform you of these financial changes before they continue working.
Yet if you see no rational reason for material or labor price increases, you might just have a less-than-honest contractor. You should seek opinions from other companies to clarify pricing.
8. The Roofing Contractor Offers a Vague Contract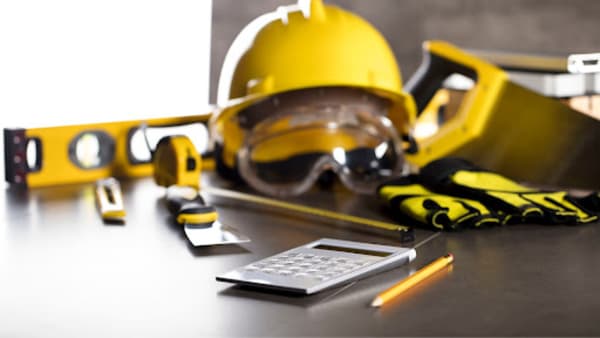 Details are everything for construction services, so the contract your contractor provides should be precise. Nail down timelines, dates of work, estimated costs of materials and labor, and more before you sign on the dotted line. Ironing out these terms and conditions may seem like a hassle, but doing so makes all the difference in hiring a contractor.
Roofing Contractor Fort Valley, VA
With careful research and thorough interviews, you will find a reliable roofing contractor for your repair or replacement service. Fort Valley, VA, residents in need of such services can turn to Roofsimple, the region's go-to provider for all things roofing. Visit our website today or call (540) 692-3808 to learn more about your roofing needs and how Roofsimple can deliver on them.