How to Identify a Bad Roof Installation and What You Should Do About It
Roofsimple is committed to providing high-quality roofing installations that align best with a client's individual needs throughout Frederick County, VA.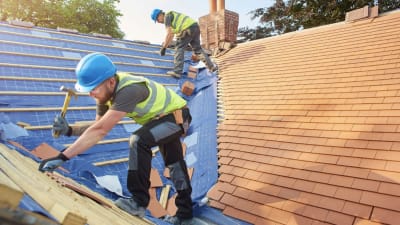 Generally, poor construction contractors have a reputation that precedes them. Awareness of such a reputation is key to avoiding lousy project outcomes, as is a familiarity with the signs of poor installation: a lack of uniformity, sagging rooflines, missing underlayment, reused flashing, and more. So, work with a professional, local roofer to ensure you receive a beautiful, durable, and valuable roof.
At Roofsimple, our affordable services consist of installations, repairs, and replacements. We place our Frederick County, VA, customers at the center of every project to ensure our services meet their needs. Installing a new roof represents a significant investment, so we provide customers with all the details upfront and allow them to make informed decisions. Schedule your roofing appointment today at (703) 831-6251.
Below, we discuss 5 clear signs of a poor roofing installation:
1. Lack of Uniformity
There are diverse methods to achieve one or more unique roofing aesthetics, yet all those methods have a clear logic and process. By contrast, poor roofing jobs tend to be chaotic and appear awkward or incongruent.
Other signs of poor uniformity include uneven shingle alignments, bumps, and mismatched textures. All such clues speak to inexperienced or poorly trained roofing contractors. Ensure you are working with certified and experienced roofing professionals who can provide valuable services.
2. Sagging Rooflines
If you notice your new rooflines are sagging, you might be dealing with damage or poor roof installation. Such problems may stem from rot on your roof deck or framing issues. Still, addressing these problems without hesitation can prevent them from worsening.
In addition, sagging rooflines occur due to roofing contractors taking shortcuts, such as skipping an assessment or failing to consider structural factors. However, our local roofing company hires trained and experienced professionals who carefully determine the needs of each project and carry them out without skipping a beat.
3. Missing Roof Underlayment
Also known as "drip edges," roof underlayment protects your home from leakages. This waterproof layer beneath the shingles provides for the integrity of your roof. It prevents water damage to your home's foundations, basement, and walls in addition to its roofing.
Moreover, a proper underlayment can extend the lifespan of any roof, saving homeowners energy and giving them peace of mind. They need not worry about having it repaired or replaced often, saving time and money in the long run.
4. Reused Flashing
Roof flashing belongs in exterior corners where water is more likely to penetrate structural siding. Without flashing, every home would leak over time. Cheaper contractors often try to cut corners by reusing flashing, even though this practice goes against building regulations.
Reputable roofing contractors are familiar with federal, state, and local codes to ensure your home remains up-to-date. Thus, reliable roofing companies know not to reuse flashing.
5. Wrong Roofing Nails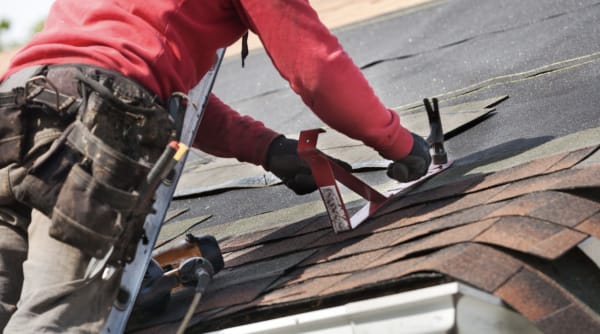 After inclement weather, some roofs may lose their shingles. Even roofs with the highest-quality shingles can become vulnerable if they sport the wrong roofing nails. Some warranties provide coverage for roofing nail replacements, though, which can prevent significant damage.
Choose Expert Local Roofers in Frederick County, VA!
Before replacing and installing a new roof, double-check you are working with a licensed local roofer first. Roofsimple is committed to providing high-quality roofing installations that align best with a client's individual needs throughout Frederick County, VA. Our experienced roofing professionals possess the resources and training necessary to provide top-tier customer service—check out our client testimonials! Contact our roofing company at (703) 831-6251 to schedule a consultation today!