Tips for Finding and Hiring a Local Roofing Contractor
Whether you need roofing repair or replacement, follow a careful process to find and hire a contractor.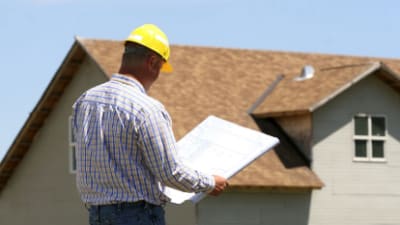 Whether you need roofing repair or replacement, follow a careful process to find and hire a contractor. Its steps include searching for referrals, determining candidates' legitimacy, gathering quotes, comparing contractors, and signing a contract. Observing these steps allows you to narrow down your local roofing company options and hire the best one for you.
Roofsimple is a full-service roofing company that serves all of Virginia. We offer high-quality roofing replacement and repair services at competitive rates. Our customers receive prompt service and attention to detail. Plus, we help you navigate the ins and outs of insurance without adding in hidden costs or fees. For a free project estimate, contact us at (540) 692-3808.
Below, we provide some advice for finding and hiring a local roofing company:
Search for Positive Referrals, Ratings, and Reviews
To begin, research roofing contractor candidates online. Start by looking up local providers and checking their ratings and reviews. Look up these service providers' websites and see if they include any testimonials from former clients and photos of their previous work. You can also speak with family members, friends, or acquaintances who had a relatively recent roofing project.
Ensure Contractors are Legitimate, Licensed, and Insured
Once you've identified some potential contractors, establish their legitimacy. Doing so involves verifying whether they have proper licensing and insurance.
You can look up a company's license through the National Roofing Contractor Association (NRCA). Additionally, call your local city building department to verify that the contractor holds a license in your region. A contractor's provided name, address, or phone number should match the information listed on NRCA's website. If any of it does not, check the provider in your Chamber of Commerce database and Better Business Bureau (BBB).
Get Inspections and Quotes
With their legitimacy established, ask your candidate contractors for a roof inspection. Each contractor should visit your home to do so. While there, discuss materials, the extent of work necessary, and a quote.
Take note of their working demeanor as well as their communicativeness with you. After all, the best teams are enthusiastic, knowledgeable, professional, and focused on getting the job done right. Feel free to ask plenty of questions and participate in the decision-making process. Seek a list of references and check them out.
Compare Your Chosen Roofing Contractors
After inspections and quotes, compare your potential roofing contractors. In addition to their variations in costs and timelines, consider their project quality and process differences. For example, how did they act on-site? What is their execution plan? What materials did they suggest? Did they offer a warranty on their labor and roofing materials?
An unknowledgeable, impatient, or dismissive contractor should raise red flags. You'll probably recognize such doubts as a gut feeling about how comfortable each contractor makes you feel (without disregarding other factors, of course).
Get it in Writing
Finally, get a written and detailed quote from each roofer. Doing so helps you to avoid misunderstandings or unexpected changes to your project. These quotes should specify the project's installation methods, cost breakdown, the scope of work, and schedule for completion.
Also, make sure it covers safety procedures, insurance, and liability, including workers' compensation. When you choose a contractor, request a lien waiver to shield yourself from potential claims if the roofer fails to pay a vendor for materials.
The Bottom Line
The old saying "you get what you pay for" holds when it comes to hiring a roofer. The cheapest roofing company probably isn't going to be the best one, as low-quality contractors use low costs to lure in customers. Instead, find a provider who offers outstanding work at a fair price. Select one whose abilities and customer service give you peace of mind.
Roofsimple: A Leader Among Local Roofing Companies
Roofsimple continues to be an outstanding choice among local roofing companies. We're SELECT ShingleMaster certified, GAF MasterElite certified, and have an A+ BBB rating. Moreover, our previous customers have left nothing less than glowing reviews and ratings. For local roofing, you can turn to no other than Roofsimple. Call us today at (540) 692-3808 or visit our website.