What are Your Roofing Material Options?
It is important to find the right materials to use for your roof replacement. We'll show you how to choose the right materials for your home!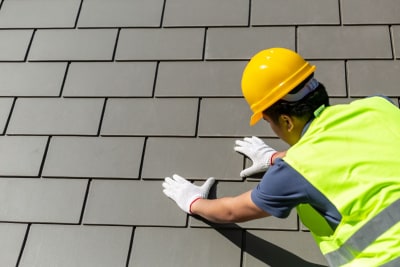 Before investing in a new roof, you must decide which material would suit your home. The available options—asphalt, cedar shake, metal, copper, slate, and flat or low-slope solutions—can be overwhelming, yet that range ensures you will find something. So, turn to a professional installation company for help selecting a roofing material and then make use of their roof replacement services.
Roofsimple offers such services to home and business owners in Front Royal, VA. We aim to simplify the roof replacement process by leveraging tried-and-true solutions and the best materials on the market. As a group of craftsmen, we know how important clear communication and strong customer relations are to providing quality service. Contact us today at (703) 831-6251.
Below, we outline your best roofing material options:
Asphalt
A durable option to give you peace of mind, asphalt shingles can last 15-30 years. They are practical, low maintenance, and effective against diverse weather conditions. Inexpensive asphalt shingles come at some of the lowest prices for roofing materials, though high-end options are available as well.
Asphalt shingles work with most home styles. Plus, they come in an array of colors.
Cedar Shake
A unique roofing material that boasts unique charm, cedar shake shingles receive popularity for their rustic appearance and 30-50 year lifespan. This material is strong yet lightweight and can endure heavy winds and snow.
Furthermore, cedar shake shingles are 100% sustainable, insect repellent, and naturally rot-resistant. This gorgeous wood weathers from a light tan to a neutral gray, creating a 'lived-in' appearance over time.
Metal or Copper
Both standing seam metal roofs and exposed fastener metal roofs are attractive, long-lasting options. While exposed fastener roofs come at a lower cost than standing seam ones, their fasteners can require replacement. They are available in steel, aluminum, and copper.
On the other hand, standing seam roofs offer a sleek appearance and do not rely on exposed fasteners. However, they come at a higher price. Also, you can add features such as solar panels and snow retention systems.
As a material, copper stands up well to the elements. It offers a traditional yet trendy appearance, depending on the style of your home. Beginning with a shiny finish, it develops a natural green patina given some time. While copper roofs have a high price point, they can last more than 60 years with proper maintenance. Moreover, they offer an 85% return on investment.
Slate
Slate roofs are the most durable and expensive option, with a lifespan of up to 200 years! They can protect your home from virtually all weather conditions. However, slate's downside is that it's heavy and may require additional reinforcement to install.
Roofsimple offers TruSlate as an alternative to traditional slate roofing. A natural, quarried slate that offers all the benefits of traditional slate, TruSlate is installed using a strategic method that minimizes waste. This approach makes it adaptable to diverse roof shapes. TruSlate also comes with additional features and offers our best warranty.
Flat or Low-Slope
If you have a flat, partially sloped, or fully sloped roof, you have a few roofing solutions available for your home:
A self-adhering roofing material, the Liberty SBS system offers protection to sloped roof regions while complementing primary roofing materials. This solution comprises a flexible sheet that is easier and less dangerous to install than conventional low-slope roofing materials. It also comes in 7 colors.
EPDM Self-Adhering Membrane
The EPDM roofing system is designed for flat and low-slope roofs. It is customizable, affordable, and energy-efficient. This material offers effective protection from the elements; however, it requires careful installation to drain properly.
TPO Membranes are made of single-ply, synthetic materials. They offer an affordable, high-performance solution for low-slope and flat roofs. Also, TPO is UV resistant and possesses cohesive seam strength.
Roofsimple: Roof Replacement Services Simplified in Warrenton, VA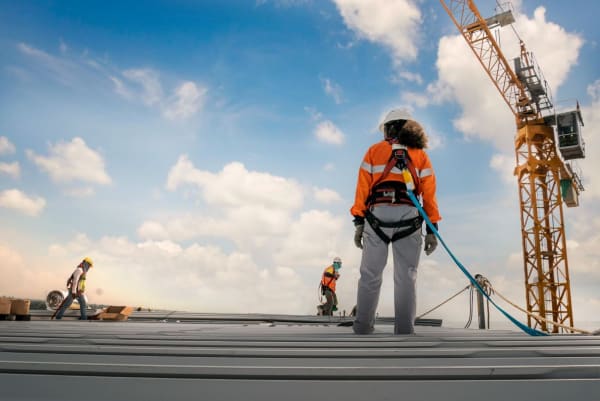 Look no further than Roofsimple for your roof replacement in Warrenton, VA. We offer knowledge and experience in roofing installations and repairs. With all the roof replacement options available, we can help you choose which will serve you best. Contact us at (703) 831-6251 to discuss your roofing needs.