Local Roofing Company in Bentonville, VA
Bentonville's Favorite Local Roofing Company
Roofsimple provides high quality, customer focused roof replacement services with a dedicated customer service person onsite during the project.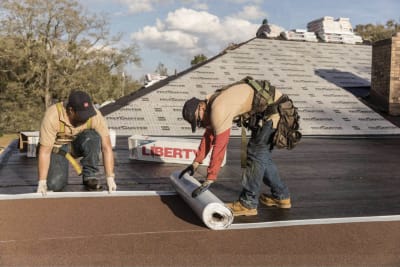 If you need a new roof or simply some repairs or replacements, it's critical to locate a trustworthy local roofing company. There are plenty of these companies available in Bentonville, but how can you choose the best one? Before choosing a local roofing business in Bentonville, think about these factors: experience, services, and local reputation.
Turn to Roofsimple if you want to save your time, we have professional experience, industry certifications, and a solid reputation that you can trust. Additionally, we provide a wide range of roofing services tailored to your specific requirements. To receive a free roofing service quote, contact Roofsimple at (540) 692-3808 today.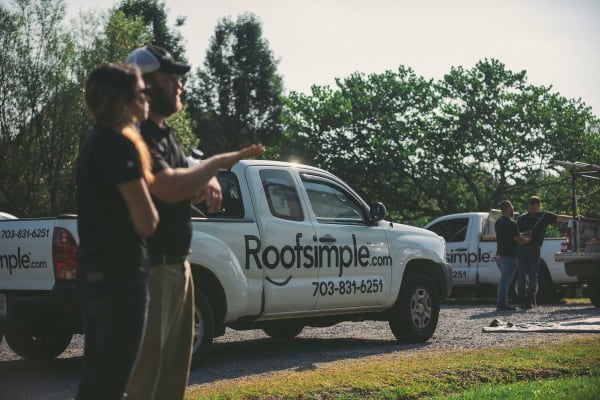 Our Services
When it's time to replace your roof, you might be wondering if you should do it yourself or hire a professional. Hiring a professional roofing contractor is the way to go if you're not comfortable working on roofs or don't have enough time. One of the most significant advantages of hiring a professional is that they have the training and experience to complete the job right.
A skilled roofer will be able to install your new roof safely and identify any problems with your existing roof that must be addressed. They'll also be able to advise you on the best roofing materials for your home and climate. We'll go through the benefits of our roofing services:
Roof Repairs: Roofsimple is an expert in roof repairs, and we can help you extend the life of your roof by providing the best quality of materials and craftsmanship possible. We provide comprehensive roof repair and waterproofing services that guarantee your roof is properly sealed and waterproofed. We'll fix any leaks, missing or damaged shingles, or other problems caused by storms or wind. Our specialists also improve the aesthetic of your property, which raises its value even more.
Roof Replacement: A complete roof replacement necessitates careful planning and analysis. Your roof must fit your budget, but it also has to reflect your taste.
The professionals at Roofsimple provide competitive pricing, environmentally friendly materials and methods, warranties, insurance claim assistance, and protection against bad weather. To avoid costly blunders, our team places a high value on openness, and we thoroughly examine all the alternatives available.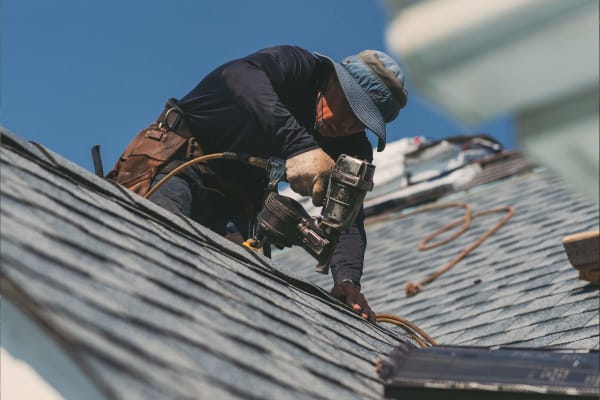 Roofing Insurance Claims: Depending on the insurance company you have, they may or may not cover the full cost of all roof damages, even those that aren't immediately visible. Filing a claim might help you obtain a new roof without having to pay out of pocket while also increasing the value of your property. When homeowners consider submitting a claim for roof damage, many roofers will only provide a few alternatives that are less helpful than you'd expect.
Roofsimple, on the other hand, aids customers in comprehending a variety of filing alternatives. Our staff also gives negotiation suggestions to help homeowners maximize their claims. To find out whether your roof repair or replacement is covered by insurance, we recommend scheduling a free roof damage evaluation with us.
Shingle Warranties
If you're shopping for a new roof, be sure to inquire about the company's warranty. A solid guarantee should offer you peace of mind that your new roof is free of any flaws or problems for a certain period. Consider a roofing business with shingle warranties that protect you from having to pay expensive repairs or replacements if there are any damages.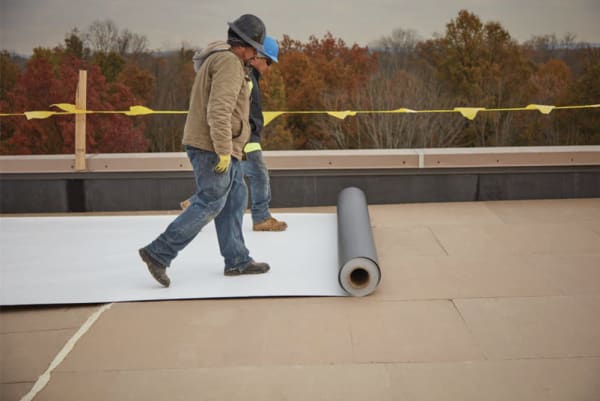 Certified Local Roofing Company in Bentonville, VA
Roofsimple is a team of trained and insured professionals. This means that if your property sustains damage during the process, you will be compensated. It also implies that you can trust us to do high-quality work without putting your house at risk. We have years of expertise in the business and know how to address any problem that comes up. We'll be able to provide expert recommendations on the most effective approach to take.
Roofsimple's Local Roofers Complete Projects Accurately & On Time
Roofsimple appreciates education, and we require our roofers to fulfill the standards of service we offer to our clients. Our company is GAF Master Elite Factory Certification and is a CertainTeed SELECT ShingleMaster™.
You can trust us because we have a BBB A+ rating, over 250 5-star reviews, and the experience and expertise to complete your project according to industry standards. We have the skills and knowledge to evaluate the damage to your roof and what actions need to be taken for it to be properly repaired. We also have all of the necessary tools and equipment for the task, which may help you save time and money in the long run.
We are a Trusted Local Roofing Company
Our professionals specialize in roof repair and maintenance and have a comprehensive understanding of all local building codes and rules. We know what is allowed and not permitted, ensuring that your roof meets all standards.
Prices are reasonable with our roofing company. We realize that in today's economy, people want to find ways to save money. As a result, they provide fair and reasonable pricing without sacrificing quality or service.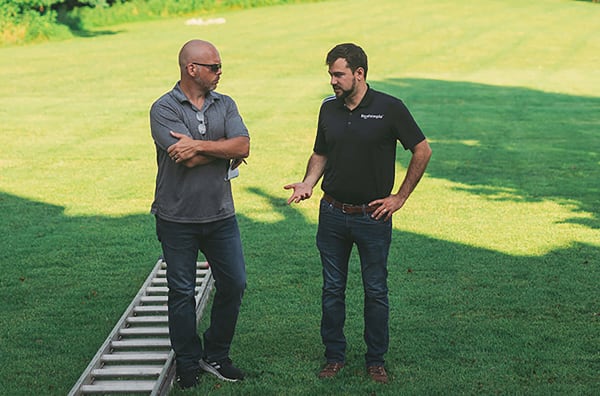 Unique Roofing Solutions From Local Roofers
We are a local business that is familiar with the distinctive weather and climate conditions in the Bentonville region. We understand which materials and installation processes will work best in your area and will advise you on the finest roofing system for your property.
We take a customer-focused approach, and we'll keep your needs and budget in mind as necessary. Here are the various roofing materials available depending on your house type, design, and demands.
Asphalt shingles are the most popular residential roofing material. Asphalt shingles are fairly affordable and can withstand years of inclement weather. Not to mention, they also come in an array of shades for you to choose from, so customize your roofing to your tastes.
Cedar shake roofs are an environmentally-friendly roofing material. These shingles are resistant to fire and organic make. They also benefit homeowners because it increases the value of their home.
Flat/low-slope roofs are a common roofing material option for homes with limited space. Flat/low-slope roofs are often installed for commercial businesses as they are low-maintenance, inexpensive, and are easy to install.
Metal roofs are perfect for homes located in areas with frequent inclement or severe weather. Metal roofing has grown in popularity due to its durability, long lifespan, and various color options.
Slate roofing tiles are well-liked by many residents but tend to lean more on the expensive range of roofing materials. Slate roofing tiles are a durable roofing option and can last for over a century. While this roofing material may also increase the value of your home, it may require routine roofing inspections to prevent any damage from severe weather that doesn't reduce its lifespan.
As a local roofing company, we care about the success of our region. You can trust our staff to deliver high-quality materials and experienced specialists. We can offer assistance as needed if you have questions or require repairs in the future. Roofsimple is helping the Bentonville community prosper by employing individuals who live and work in your area. Contact Roofsimple at (540) 692-3808 today to receive a free roofing service quote!
What to expect
When working with Roofsimple
A great deal on roofing (regardless of whether you choose us).

Straight answers to all your questions.

Fast response times when you contact us.

Personal attention on your job site - your dedicated Jobsite Support person there for you on your job from beginning to end.

Eagerness to make things right if they ever go wrong.

Helpful friendly people every step of the way.

No hidden costs or fees.
"People who spend 30 minutes or more educating themselves on the different types of roofing companies, roof materials, and roof warranties are 90% more likely to get a great deal, have less stress and anxiety, and be happy with their roof."
About Us
We're a full-service roofer. We do roofs.
We want you to be happy.
Kind words feel great. It's our job to earn them everyday.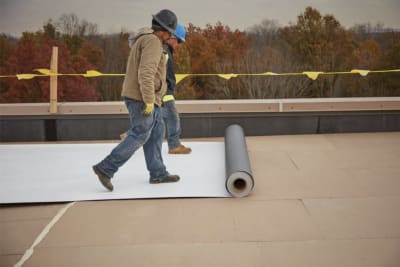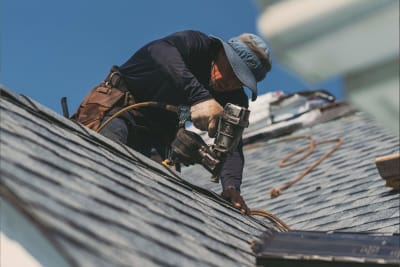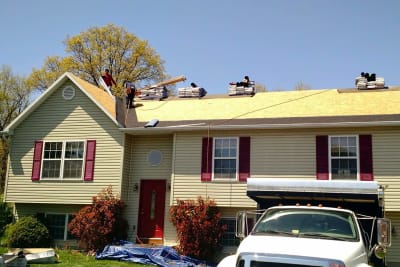 Read what 145 happy customers have to say about Roofsimple.