4 Benefits of Hiring a Professional Roofing Company for Your Roof Repair
Roofsimple provides high quality, customer focused roof replacement services with a dedicated customer service person onsite during the project.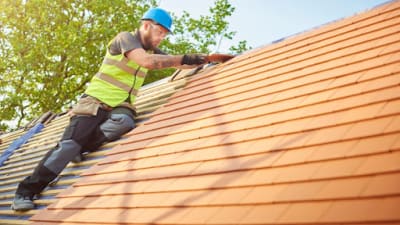 Tool-handy homeowners often believe they can handle "minor" roof repairs rather than hiring a professional, saving themselves some money. While do-it-yourselfers may possess the tools and know-how to fix fences or install a new kitchen floor, they lack the safety equipment and niche expertise contractors have. Therefore, DIYers—and non-handy homeowners—will benefit from professional roof repair services.
At Roofsimple, our experienced technicians provide reliable roof repair services for homeowners in Middletown, VA. Besides roof repairs and replacements, we work diligently with families to help them navigate the roof repair insurance claim process. We focus on providing high-quality, customer-focused roof services for every project. To learn more about our roof repair process, call us at (540) 692-3808 or visit our website.
Below, we highlight 4 reasons to hire a professional for your roof repair:
1. Combating Water Damage
The frontline defense against water penetration and damage, your roof protects the structural integrity of your home (along with the gutter system that directs precipitation away). Therefore, property owners who decide against hiring an experienced roof repair service face several hazards:
When moisture seeps through shingles, flashing, or caulking, it seeps into rafters and load-bearing beams. House occupants may overlook small trickles accumulating in the attic until the roof begins to sag. When this occurs, a minor roof repair morphs into a major house renovation—even a new roof.
One of the most significant hazards created by moisture infiltration is mold growth. Common molds require moderate temperatures and moisture to appear and spread, both of which are present in attics with leaky roofs. Therefore, professional roofing repairs combat mold and the hazardous conditions it creates.
Although it may sound counterintuitive, a leaking roof presents a fire hazard. Any electrical lines running through an attic can spark once it becomes damp and their protective layers fray. Thus, a professional contractor ensures a safe roof repair that won't spark fires.
2. Prioritizing Safety
Certified roof repair companies follow industry-standard safety procedures, including those organized as OSHA regulations, to protect their employers. Moreover, they must carry Workers' Compensation to protect injured employees.
Yet DIYers have no such regulations or support in place. Therefore, such a job can put you or your family at risk—hire a roof repair company to protect your home and loved ones.
3. Warranty Protection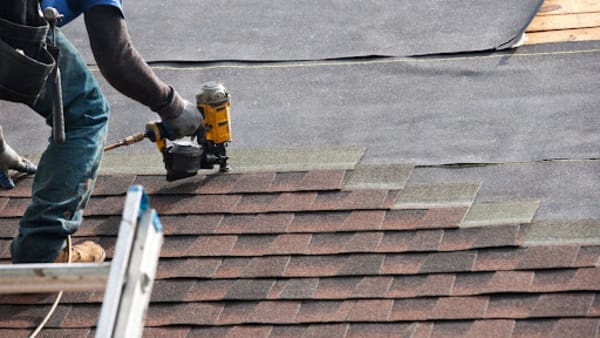 When you hire an established roof repair company to fix a leaking roof, replace aging flashing, or secure areas around chimneys, two types of warranties come into play. The first is the materials warranty offered by the manufacturer. DIYers who buy materials from a home supplies store usually do not receive warranty coverage because manufacturers require professional installation to qualify for it.
The second warranty is the roof repair company's. High-quality service providers guarantee their work for a specified time frame and will correct any leaks or damage that arise within that frame. However, the DIYer who installs materials incorrectly must pay out of pocket a second time to correct the problem.
Unqualified roofing companies lack proper licensing, insurance, and warranty coverage. They may offer low prices for repairs or installations, but that comes at the expense of professionalism. Choose wisely when selecting a local roofing repair contractor.
4. Acquire Peace of Mind
Finally, taking care of your roof and avoiding risks contribute to peace of mind. You can achieve this outcome by hiring a reliable roofing contractor with hands-on experience. Rely on the best possible roof repair services to protect your most critical investment—your home!
Enjoy the Benefits of A Professional Roof Repair Company in Middletown, VA
Roofsimple has earned a reputation for industry-leading roof repairs in Middletown, VA. We treat every project as if we were protecting our own home. Anyone looking for roof repairs or replacement—or navigating roofing insurance claims—can turn to our professionals for help. Call (540) 733-7091 or visit our website for more information to get started with your roof repair project.