Roofers in Bentonville, VA - Roofsimple
Roofers in Bentonville, VA
Roofsimple provides high quality, customer focused roof replacement services with a dedicated customer service person onsite during the project.
Roofsimple proudly serves residents in Bentonville, VA as your local roofers. Bentonville is a small community–with a population of around 1,996–located within Warren County, Virginia, along US Route 340.
Shenandoah River State Park is located within the Bentonville area and is one of the most popular state parks in Virginia and opened to the public in 1999. Located just South Fork of the Shenandoah River, this particular state park is home to about 1,619 acres of shoreline. Visitors can experience a beautiful panoramic view of Massanutten Mountain and enjoy a picnic by the expansive riverside. Picnic shelters, trails, campsites, and river access are available for visitors.
Another popular attraction near Bentonville, VA, is the Grand Caverns, which is also located within the Shenandoah Valley region. Discovered in 1804, this national natural landmark is one of the oldest show caves in the United States. Taking an adventure tour around the caverns is a great way to spend your day. There are also about five shelters, which are available for company picnics, corporate events, and weddings. For even more fun, there are mini-golf and pool admissions available as well!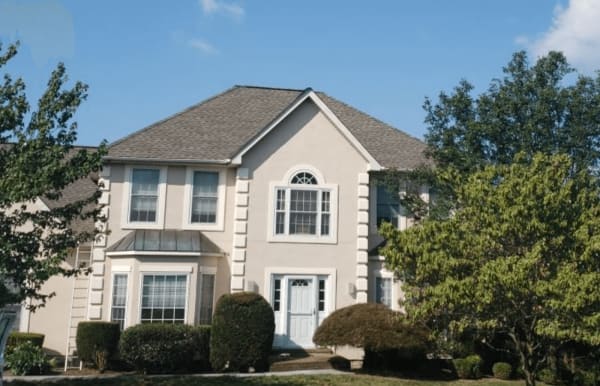 If you're looking for a great place to live, Bentonville, VA is a great option. Bentonville is a small town with a friendly atmosphere and plenty of amenities. Bentonville is also home to a variety of businesses and industries. If you're looking for a job or want to start your own business, Bentonville has something to offer you. Bentonville is also a great place to raise a family. The cost of living is reasonable, the schools are excellent, and there are plenty of opportunities for recreation and entertainment. Partner with the most trusted local roofing company in Bentonville by turning to Roofsimple and getting a free quote today!
Roofsimple's Bentonville VA Roof Services
Roof Repairs: A professional roofing repair can provide several benefits for your home in Bentonville, VA. From extending the life of your roof to improving energy efficiency, a good repair job can make a big difference. Allow our team to provide you with a free roofing evaluation to see if you need any repairs or a full replacement.
Roof Replacements: There are plenty of benefits to be had when you have a professional roofing replacement done by Roofsimple in Bentonville, VA. For one, you can be sure that the job will be done right and that your roof will be able to withstand whatever the weather throws its way.
Additionally, a new roof can improve the appearance of your home, making it look newer and more attractive. Not to mention, it can also increase the value of your home, should you ever choose to sell it. So if you're due for a new roof, be sure to call Roofsimple!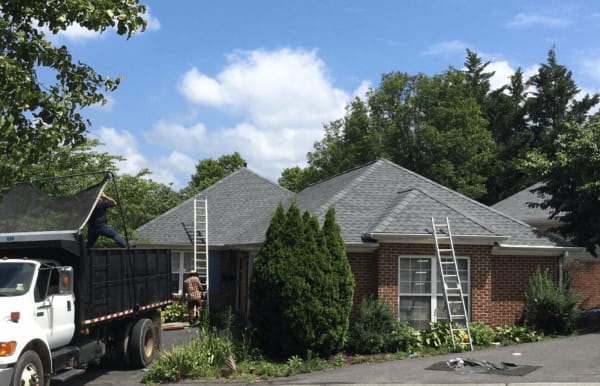 Roof Insurance Claims: Our team of professionals has extensive experience in insurance claim negotiations and will work tirelessly to get you the best possible settlement. We understand that dealing with insurance companies can be frustrating, so we will handle all the paperwork and negotiations for you. We also offer a variety of services, such as free roof damage inspections, that can help you rebuild your home after a disaster.
Roof Warranties: When it comes to your home, you want to make sure that you're doing everything you can to protect it. A roofing warranty can give you peace of mind knowing that if anything happens to your roof, we'll be there to help you get it fixed. Not only this but a shingles warranty will save you more money in the long run.
Certified Bentonville Roofers
Choosing a reputable roofing contractor with experienced and certified roofers is crucial to your home's comfort, safety, and budget. Our team of certified roofers is GAF Master Elite Factory Certified, CertainTeed SELECT ShingleMaster™, has a BBB A+ rating and over 250 5-star reviews. We are also experienced in all types of roofing projects, from repairs to replacements. We'll work with you to find the best roofing solution for your home, and our certified roofers will ensure the job is done right, ensuring your roof lasts for years to come.
Roofing Services Done Right the First Time
The best way to ensure that your roofing needs are taken care of properly is to hire Roofsimple's certified & licensed roofers the first time around. By doing so, you can take advantage of the many benefits that come with having a correctly installed and maintained roof. Other benefits include increased security and protection, better insulation, and a higher resale value.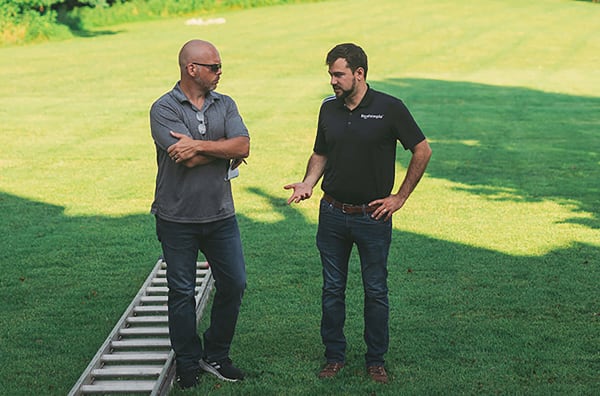 Bentonville Residents Trust Our Roofing Service Experts
Roofsimple is a professional and certified roofing company that Bentonville, VA, residents can rely on. We have years of experience in the industry, and we only use the best materials available. We also offer a wide range of services, so we can meet the needs of every homeowner.
If you're looking for a new roof or just need some repairs, don't hesitate to call Roofsimple. We'll be happy to answer any of your questions and give you a free estimate.
Our Bentonville, VA, Roofing Solutions
There are a variety of roofing materials available on the market, and each has its own set of benefits for homeowners. Whatever material you choose, be sure to consult with Roofsimple's roofing specialists to ensure that you get the best possible protection for your home. Below, we provide a list of high-quality roofing materials we offer and what their benefits are:
Asphalt shingles: Asphalt shingles are the most affordable roofing option and can be installed relatively quickly. They're also resistant to wind and rain, making them a good choice for homeowners in areas that experience severe weather.
Cedar shake roofs: Cedar shake roofs are a great option for homeowners because they offer many benefits. They are environmentally friendly because they are made from natural materials. They are durable and can last approximately 50 years. They are a good insulator and can help keep your home warm in the winter and cool in the summer. They are aesthetically pleasing and can add value to your home.
Flat/Low-Slope roofs: A flat/low-slope roof will help keep your home cooler in the summer and warmer in the winter, resulting in lower energy costs. Flat roofs are less likely to leak or have other problems, so you will likely need fewer repairs. A flat roof is much lighter than a traditional roof, making it easier and cheaper to install. If you are considering replacing your roof, be sure to consider a flat or low-slope roof, such as the Liberty SBS Roofing System, EPDM Membrane Roof System, and TPO Membrane Roof System.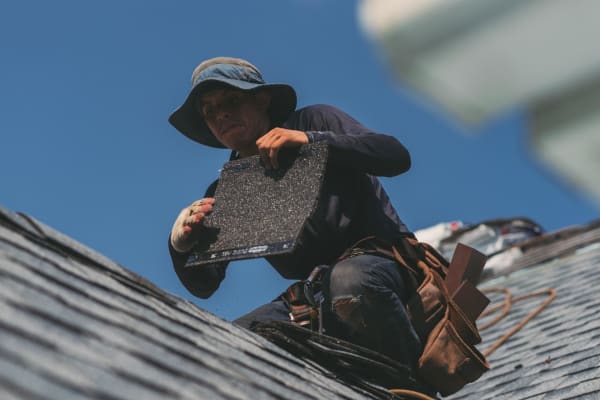 Metal roofs: Metal roofs offer many benefits that make them a popular choice for homeowners. They are incredibly durable and can last for up to 50 years with proper maintenance. They're also non-combustible and can help reduce energy costs in the wintertime.
Metal roofs come in a variety of colors and styles, so homeowners can choose one that best suits their home's aesthetic. In addition, they are also resistant to weather damage, such as wind, rain, and snow. This makes them a good choice for homes in areas that experience extreme weather conditions.
Slate roofing tiles: Slate roofing tiles have been used for centuries as a roofing material. They are made from natural materials, so they are environmentally friendly. They also have a long lifespan, so you won't have to replace them often. Slate roofing tiles are also very durable and can withstand harsh weather conditions. If you are looking for sustainable and long-lasting roofing material, slate is a good option.
Have more questions about Roofsimple and our roofing services? Contact our roofing experts to learn more about how we can help you as your favorite roofers!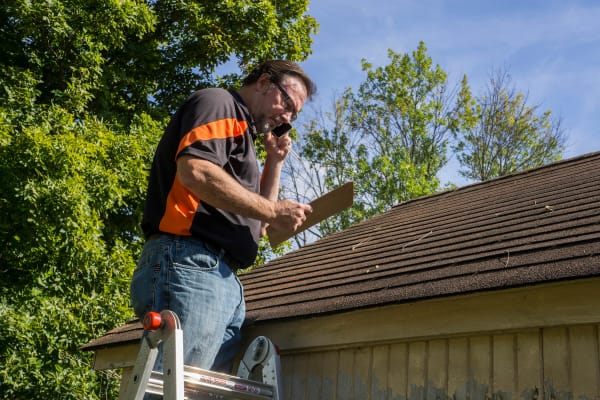 What to expect
When working with Roofsimple
A great deal on roofing (regardless of whether you choose us).

Straight answers to all your questions.

Fast response times when you contact us.

Personal attention on your job site - your dedicated Jobsite Support person there for you on your job from beginning to end.

Eagerness to make things right if they ever go wrong.

Helpful friendly people every step of the way.

No hidden costs or fees.
"People who spend 30 minutes or more educating themselves on the different types of roofing companies, roof materials, and roof warranties are 90% more likely to get a great deal, have less stress and anxiety, and be happy with their roof."
About Us
We're a full-service roofer. We do roofs.
We want you to be happy.
Kind words feel great. It's our job to earn them everyday.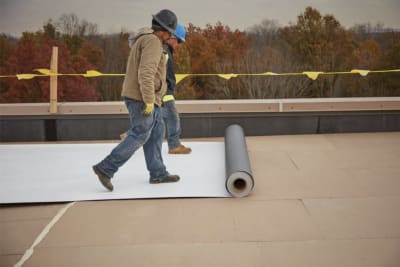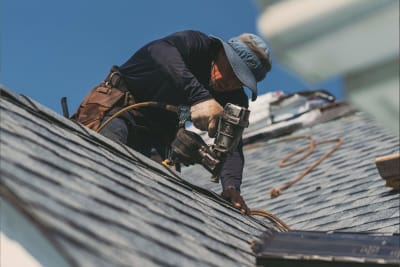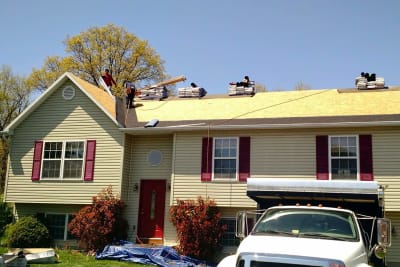 Read what 145 happy customers have to say about Roofsimple.